Chainmesh Fencing in Geelong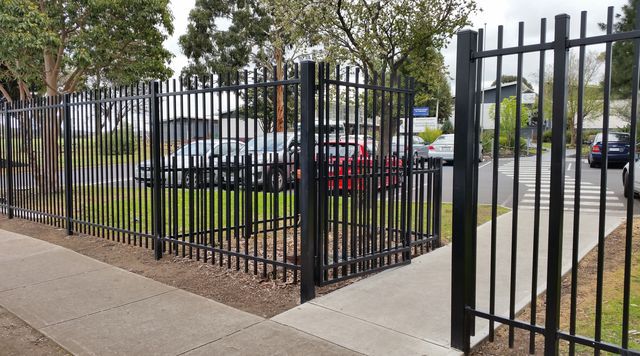 For superior fencing that links up with your requirements look no further than the experts at SAS Fencing. Over our years of experience and training we have supplied and installed customised chainmesh fencing throughout Geelong and the surrounding suburbs. Well-suited for permanent installation our chainmesh, chain-link, and cyclone fencing acts as an effective deterrent against intrusion and trespass, helping keep private areas free from access by persons who don't have authorisation.
Made from galvanised steel our chainmesh fencing can be coated in black or green PVC to add a dimension of colour to your fence, while also increasing its protection against rain, dirt, and sun exposure..
Thanks to our focused and renowned solutions, SAS Fencing can deliver the right fencing for the right price. No matter how much fence you require we can promptly supply and install exactly what you are looking for. With its resilience and ability to deter intruders chainmesh fencing is almost universally used as perimeter fencing in primary and secondary schools. Having installed chainmesh fencing in multiple schools and educational facilities the team at SAS Fencing have a detailed understanding of our customer's desires. For more information about our chainmesh fencing Geelong customers are encouraged to call us on 03 9639 4776.